Take the Baby Car Seats with You on the Plane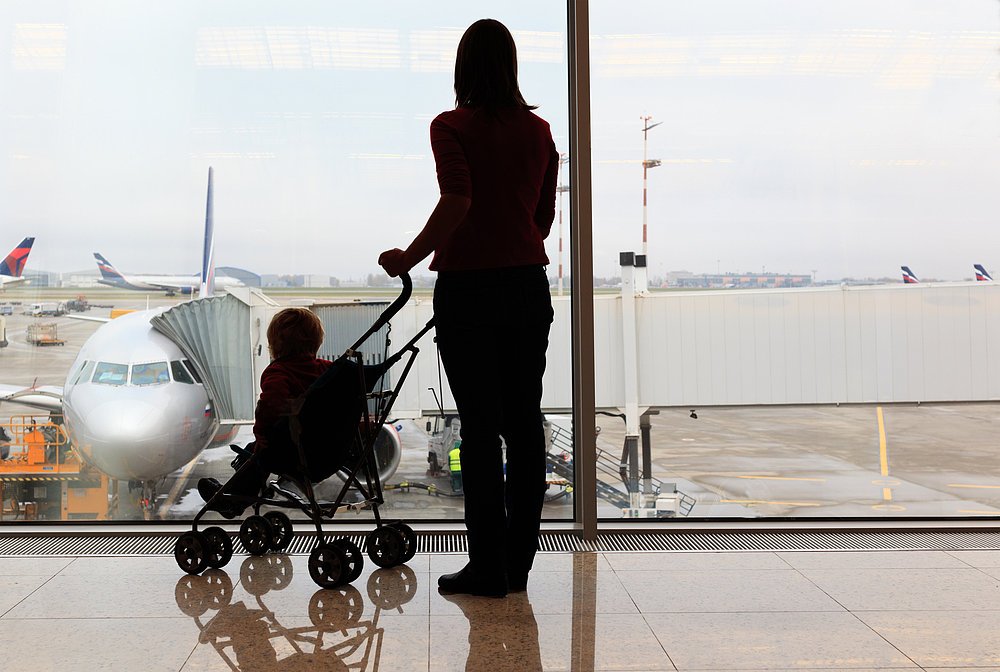 Should you need to travel airborne with a baby? Traveling with an infant can be made possible and safe by following simple precautions and knowing all travel whatnots. Travel must be relaxing and not stressing.
When it comes to traveling by air with a toddler, it is best suggested to bring a car seat dedicated for the tot. They are too young to sit on the plane seat. That is why taking a baby car seat is one excellent thing to do to give your infant comfort while onboard. Yes, you can take the baby car seat with you on the plane.
WHY TAKE BABY CAR SEAT ON PLANE?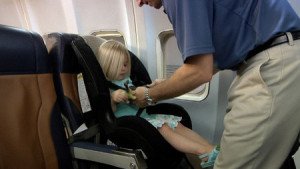 Taking baby car seat on the plane is a parent's discretion. Yet, it is best suggested to take it with you for more comfort in travel both for you and the kid. Not only suits well for the child, but it also promotes extra safety. While having your baby on the lap is a good idea, it does not profoundly guarantee safety when the plane's experienced serious turbulence. Realistically, baby car seats cannot promise child safety against airplane crash but it does assure protection against minor injuries due to turbulence.
I WOULD LIKE TO BRING MY BABY CAR SEAT ON PLANE, CAN I?
Yes, you can. But keep in mind that baby car seat is mostly allowed for children with booked seats. The baby car seat must also be FAA approved. There are several manufacturers that produce FAA-approved baby car seats such as Graco, Chicco, and Britax. If you have bought the baby car seat from another brand, check the label (mostly placed under the baby car seat) if the product has been approved by the foreign government.
When bringing a baby car seat on a plane, remember to select compact car seat type that can fit in the seat. Several car seat brands are specifically designed compact with uncompromised comfort and style – mostly ranges from average to high price.
The FAA has provided a guideline that can help parents choose the right CRS (Child Restraint System). If the child weighs less than 20 pounds, it is suggested to use a rear-facing car seat. If a kid is about 20 to 40 pounds, it is recommended to use a forward-facing car seat.
I TOOK A BABY CAR SEAT BUT IT DOESN'T FIT, WHAT SHOULD I DO?
No worries at all. The airline won't bump the baby car seat nor move you to the next flight. But, they might have to move you somewhere (on the same plane and class) that the seat would fit well. Though the solution is guaranteed, it is still recommended to take the initial initiative to take compact baby car seats.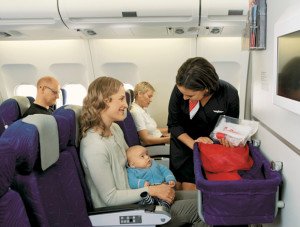 SOME POINTS TO REMEMBER:
Choose a child-friendly airline. Reading reviews is a good start of researching reputable child-friendly airline.
Book your child a seat. It may be costly but doing so will allow you to bring a baby car seat, thus, guarantee child safety.
Bring compact baby car seats
Study how your baby car seat should be installed. Crews may tell you how to install it that is way more different than it should be. In a calm manner, justify your thoughts and the FAA-guide you've been following.
THE BOTTOM LINE:
Bringing a baby car seat is optional. The decision lies in every parents' instincts. But doing so can guarantee child safety on air. The car seat does not only promote safety but also child comfort. No matter how bulky they are, it is possible to bring a baby car seat. Airlines are relatively responsible for ensuring passenger safety and child safety.