Traveling with a Baby: What to Include on the Baby Bag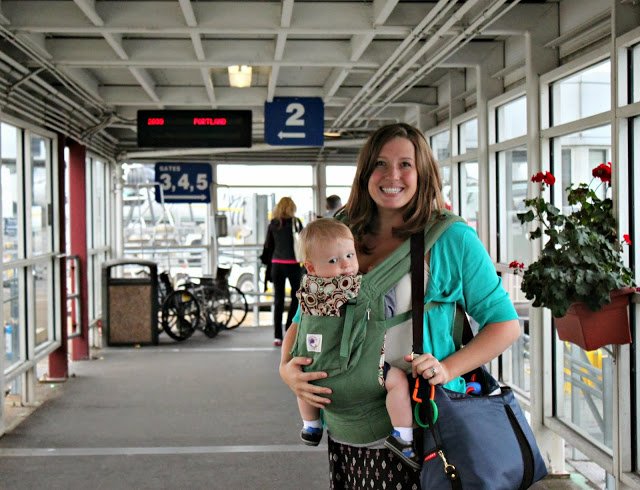 Traveling is fun and exciting whether it's for leisure or work-related. It is the best time to venture the road and get away from the urban noise. Travel can be very relaxing. But how about traveling with a baby? Can it still be fun?
Yes. Of, course! But to make traveling with a baby fun and exciting, it is a must to bring their major necessities to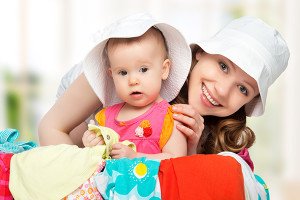 provide their childhood needs as soon as they demand it. Packing your baby's items and necessities will help you have a relaxing trek.
Here are the major things you must include on the checklist when to prepare your baby's pack:
DIAPER
Depending on the age of the child, it may be necessary to bring diapers for their unprecedented wee time while on board. Unless your child is old enough to manage himself on the lavatory, diapers shall be on the whitelist of all other necessities. When bringing diapers, you would want to bring enough pieces that can be used on the whole travel time.
CHANGING PADS
Changing pads are relatively important just as diapers. When the situation demands a diaper change, you must have your own supply of reusable changing pads. This is highly practical especially when there is no area much appropriate for the situation, say, the place does not have diaper change area.  
WIPES
Wipes must always be included on the list. They can be used in almost all kinds of situations that demand immediate cleaning. They are disposable, hypoallergenic and safe.
BLANKETS
Blankets have several benefits. Not only it will protect your young from the breeze, but you can also use blankets to cover your child, cover yourself when child demands boobies, or to shade your baby against direct sunlight. A short, cotton blanket will do.
CLOTHES
Clothes are basically, fundamentally, one of the major things a child should have in every travel. However, to save space on the compact baby bag, it is suggested to bring only a few set of baby clothes (cotton and preferably easy to wash). This may include bibs, growers, pajamas, and beanies.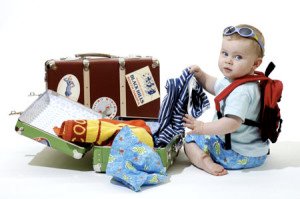 FEEDING BOTTLES AND FORMULA
Sarcastically, if the baby is fed with breastmilk, then don't forget to bring your boobies. If the baby is fed formula, then bringing the feeding bottles is a must. You must have enough feeding bottles to be used for the whole day. Three to five feeding bottles can be good, say one bottle is for distilled water and the rest is for the formula. Not to mention, do not forget to bring some of the cleaning tools for feeding bottles
FIRST AID KIT
First aid kit is essential for safety and precaution. This must be highly prioritized when travel is complex and risky for the tot. For instance, travel to rural areas, say a camp or somewhere hospitals and medical clinics are out of reach. First aid kit must have pain relievers, medicines for common illness and for other minor injuries. Both parent and child can make use of the first aid kit.
Those are just some of the important things you must include in the baby bag when prepping for a trip. Keep in mind, though, some travel may require more necessities. Consider also the longevity of travel and the possible situations that may occur. Last but not the least, bring happiness on your travel.